31011380
http://lawyers.california-dui-lawyers.org/
Suzanne M. Ferguson
949-887-7036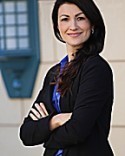 California DUI Lawyers Association
Suzanne M. Ferguson
Regular Member
About Suzanne M. Ferguson
When results matter, so do dedication and skill!Find them all with Suzanne M. Ferguson, Esq. Having family around when life is at a low is very important.  Having Suzanne M. Ferguson, Esq. at your side is a MUST. Ms. Ferguson is focused on providing high-quality service and customer satisfaction. And in your darkest hours, it may be nice to be working with someone who truly cares where life goe... read more »
Biography
When results matter, so do dedication and skill!Find them all with Suzanne M. Ferguson, Esq.
Having family around when life is at a low is very important. 
Having Suzanne M. Ferguson, Esq. at your side is a MUST.
Ms. Ferguson is focused on providing high-quality service and customer satisfaction. And in your darkest hours, it may be nice to be working with someone who truly cares where life goes next for you!

Ms. Ferguson will fight for you to receive a fair outcome. Her skills and strategic thinking have already won countless verdicts for her clients. She has handled everything from driving under the influence cases, to aggravated assaults, drug possession, grand/petty theft, domestic violence, and everything in between. [See her website - www.SuzanneMFerguson.com - in the "Services" section for a more detailed list.] 

When you find yourself or your loved one trying to face the legal system alone, call us for support. We will be there every step of the way to make sure someone is looking out for you! Call us anytime to schedule a free consultation with Ms. Ferguson.
Practice Areas
| Area of Practice | % Focus |
| --- | --- |
| Criminal Defense | 100.00% |
Credentials
Bar Licenses
| State | Status | Year Acquired |
| --- | --- | --- |
| California | Member in Good Standing | 2006 |
Work Experience
Position
Duration
Founder - Suzanne M. Ferguson, Attorney at Law

2013

– present
Deputy Public Defender

2007

–

2013
Education
| School | Major | Degree | Year Graduated |
| --- | --- | --- | --- |
| University of San Diego, School of Law | Criminal law | Juris Doctorate | 2006 |
| California State University, Long Beach | Marketing | Business Administration | 2003 |
Associations
Position
Organization
Duration
Member
Southwest Riverside County Bar Association

2014

– present
Member
Orange County Bar Association

2007

– present
Regular Member
California DUI Lawyers Association

present
Send an Email to Suzanne M. Ferguson
If your situation is urgent, consider calling this attorney instead of sending an email:
Phone: 949-887-7036
Publications and Articles
Published December 2014
Publisher: Avvo
A step-by-step guide on how to obtain what is commonly referred to as an "expungement" under Penal Code section 1203.4.