31011840
http://lawyers.california-dui-lawyers.org/
Matthew Stevan Luzaich
530-809-1752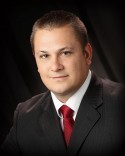 California DUI Lawyers Association
Matthew Stevan Luzaich
Regular Member
About Matthew Stevan Luzaich
Honest, hardworking, passionate and professional are words clients have used to describe our firm.  We strive to achieve excellent results while at the same time maintaining the personalized service we are reputed for.  Facing criminal charges is one of the most stressful events a person can go through in life.  Our mission is to provide personal, compassionate, and above all, zealous and effec... read more »
Biography
Honest, hardworking, passionate and professional are words clients have used to describe our firm.  We strive to achieve excellent results while at the same time maintaining the personalized service we are reputed for.  Facing criminal charges is one of the most stressful events a person can go through in life.  Our mission is to provide personal, compassionate, and above all, zealous and effective representation for our clients.  It's our goal to achieve the best result possible while minimizing the scarring effect the criminal justice system can have on a person. 

Criminal defense is like no other profession and it requires more than just an understanding of the law and court system.  Counseling our clients is an important aspect of our work.  We understand the impact on your life the process will have.  This is a service-oriented profession, and a lawyer who cannot also be a counselor will be an ineffective representative.  Being charged with a crime is a life-changing experience, and retaining an attorney who cares about how this experience will be remembered should be a top concern for you. We are not former prosecutors or police officers.  We are lawyers dedicated solely to the practice of criminal defense and have advocated on behalf of only the accused since day one. 

Mr. Luzaich practices in the counties of Butte, Glenn, Sutter, Tehama and Yuba.  He defends all criminal cases from speeding tickets to serious felonies and achieves excellent results for his clients.  This includes DUI cases, minor in possession cases, resisting arrest cases and expungements.  We are prepared to aggressively represent you.  We provide free legal consultations to discuss the unique facts of your case, the options available to you, and defenses you may have.  We're also willing to arrange flexible payment plans that fit your budget.  Call (530) 809-1752 today for a free consultation.
Practice Areas
| Area of Practice | % Focus |
| --- | --- |
| Criminal Defense | 10.00% |
| DUI / DWI / Drunk Driving | 10.00% |
| Drug Crimes | 10.00% |
| Marijuana Defense | 10.00% |
| Domestic Violence | 10.00% |
| Seal or Expunge Criminal Record | 10.00% |
| Firearm and Weapon Charges | 10.00% |
| Theft Crimes | 10.00% |
| Probation Violations | 10.00% |
| Sex Crimes | 10.00% |
Credentials
Bar Licenses
| State | Status | Year Acquired |
| --- | --- | --- |
| California | Member in Good Standing | 2013 |
Work Experience
Position
Duration
Principal Attorney, Law Offices of Matthew S. Luzaich

2013

– present
Education
| School | Major | Degree | Year Graduated |
| --- | --- | --- | --- |
| Golden Gate University, School of Law | | Juris Doctor | 2013 |
| California State University, Chico | Criminal Justice/ Minor - ADR | Bachelor of Arts | 2010 |
Associations
Position
Organization
Duration
Regular Member
California DUI Lawyers Association

2015

– present
Send an Email to Matthew Stevan Luzaich
If your situation is urgent, consider calling this attorney instead of sending an email:
Phone: 530-809-1752